Soar Above Bootleg Canyon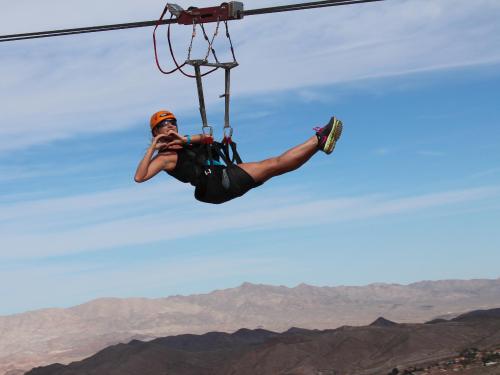 Boulder Dam Hotel guests save 25% on ticket prices for a Bootleg Canyon FlightLinez adventure. "You'll encounter one of the most exciting zipline courses in the world!". Our front desk staff will make the arrangements for you. Arrangements must be made between 8:00 a.m. and 5:00 p.m. on the day of your visit to the attraction. A shuttle is available to and from the hotel.
Click here to view FlightLinez website
.
*Based on availability at FlightLinez Bootleg Canyon.